Precision and professionalism for no-stress transfers
Luxury transfers for up to 8 passengers
Private tours in some of the most beautiful archaeological sites in Italy
Day trips along the Amalfi Coast and other gorgeous Italian destinations
To infinity and beyond...along the breathtaking trails high above the Amalfi Coast!
Plan customized walking and hiking itineraries
Discover the breathtaking and little-known countryside surrounding the Amalfi Coast and Sorrento
Take guided hikes with local insiders
Expert guides and professional drivers to discover all the treasures of Naples and the Amalfi Coast!
Car tours of the most beautiful cultural and archaeological sights in the Bay of Naples
Luxury transfers from Italy's main airports and train stations
Puntual, professional, and comfortable for a perfect private excursion
Guided tours - Sant'Agnello
Sit back and relax...let your vacation begin!
Luxury transfers for individuals, families, and small groups
Private tours with professional drivers to destinations along the Bay of Naples
Full day shore excursions to the gems of the Amalfi Coast
Your one stop shop for a DIY day trip to Capri!
A day trip package with all you need to see Capri in a day
Organized with the insider knowledge of local businesses
All-inclusive prices with no extra charges!
All you need to tour the Amalfi Coast
Daily group excursions to the Amalfi Coast
Expert drivers and professional guides to visit the most beautiful sights along Italy's southern coast
More than thirty years of experience in specialized tours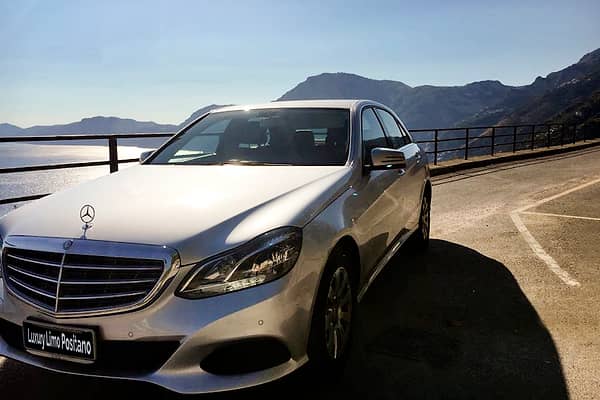 The most luxurious fleet on the Amalfi Coast
Experienced staff and drivers
Unparalleled local knowledge
Luxury transfers and tours to the Amalfi Coast
Luxury, late model cars with all the comforts
Unlimited assistance to guarantee a stress-free vacation
Always on time, with impeccable service
Transfers and excursions customized just for you!
Customized transfers and shore excursions to suit every traveller
Exclusive tours of the Amalfi Coast, Pompeii, and Sorrento
Luxury cars with multilingual drivers
Day trips by land and sea departing from Sorrento for Capri and the Amalfi Coast
Small groups
Hotel pickup
Licensed guides
Boat tours of Capri and the Amalfi Coast
Small-group tours
Private tours
Boat rentals and charters
Day trips and guided tours of Pompeii, the Amalfi Coast, and Capri from Naples
Small-group tours
Walking tours
Guided tours including transfers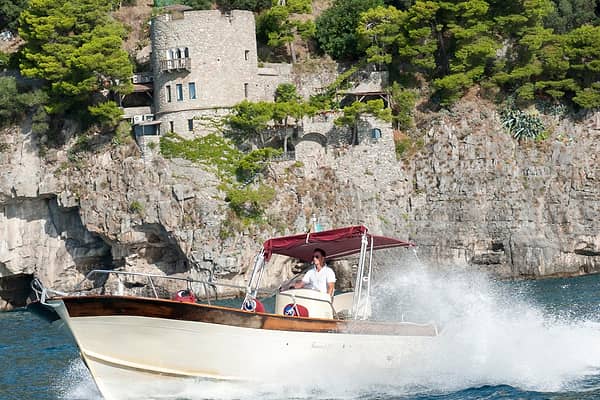 Private and shared boat tours of Capri and the Amalfi Coast
Private and shared boat tours of Capri and the Amalfi Coast
Luxury boat rentals and charters
Water taxi services
Guided tours - Massa Lubrense
Bike tours on the Sorrentine Peninsula and Amalfi Coast
Bike tours of Sorrento and the Amalfi Coast with expert guides, bikes and equipment included, and transfers to and from your hotel.
Discover the most famous sights on the Bay of Naples and around Mt. Vesuvius by land and sea!
Professional expertise
A wide variety of tours
Competitive prices!
Tours and day trips departing from Sorrento to Capri, the Amalfi Coast, and Pompeii, Vesuvio, Ischia and Procida
Choose semi-private or group tours
Transfers by land or sea
Expert local staff